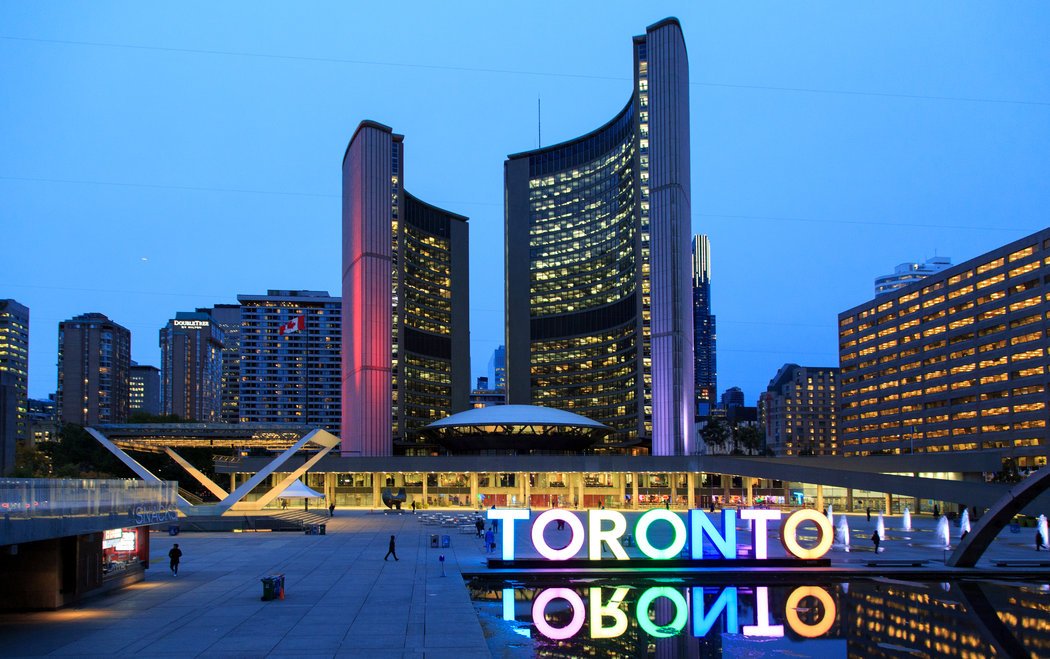 Friends or family visiting Toronto? Want to show them the city with a personalized, customized and incredibly unique walking tour? LiveToronto is ranked #14 on TripAdvisor's "Things to do in Toronto", and a member of Tourism Toronto & Attractions Ontario! Great photos, great tour…great memories!
Featuring:
VIP Private Walking Tour of Downtown Toronto
60-minute experience
50-75 fully-edited digital photos from your experience delivered by the end of the day via email
Customizable route (Over 150 different locations to choose from)
Tours are led by Dustin Fuhs, a former Walt Disney World cast member and owner of LiveToronto
5 tours a day, 7 days a week! 9am, 11am, 1pm, 3pm, 5pm
Tours start at Yonge Dundas Square and end at Queen's Quay Terminal on the Waterfront
We welcome you to enjoy a VIP 60-minute Private Walking Tour of Downtown Toronto!
LiveToronto walking tours bring a unique take to a classic tourist favorite because the tour guide is also your personal photographer!
Your tour experience starts at Yonge Dundas Square at the T.O. Tix Location (40 Dundas St W), as we have a quick consultation on what the tour route would include. We also go over tour safety instructions, photo expectations, and scheduling.
What could you see?
Photo spots could include:
Yonge Dundas Square, Toronto Eaton Centre, Old City Hall, Osgoode Hall, City Hall, CBC Museum, Four Seasons Centre for the Performing Arts, TIFF Bell Lightbox, Royal Bank Plaza, Union Station, Royal York Hotel, Trump Hotel, Hard Rock Cafe, Air Canada Centre, Rogers Centre, Wayne Gretzky's Restaurant, Ripley's Aquarium, Princess of Wales Theatre, Roy Thompson Hall, Bay Street, Massey Hall, Hockey Hall of Fame, Nathan Phillips Square, CN Tower, Pawsway, Shangri-La Toronto and more!
At the end of your 60 minute experience, your tour guide will then take your photos back to the office and get them completely edited. Your photos will be emailed to you by the end of the day so you can share them with your family and friends.
Excellent!!! A Toronto Must!!! 
My husband Dave and I completely agree: The LiveToronto Private Walking Tour was the highlight of our trip to Toronto last weekend! We had both been to Toronto before, but had never taken a tour of the city, so there was SO much about Toronto we did not know about.
Dustin did an EXCELLENT job of taking us to so many places we never would have visited on our own, and he helped us get truly aquainted with this amazing city. He gave us wonderful pieces of history and information to go along with each place we visited. This tour definitely helped us get to know the city in an amazing way – we absolutely LOVE Toronto now and would love to come back to visit again soon!
Also, another big plus of this tour: I am a HUGE picture-taking person, and it was SO nice to NOT have to worry about getting my camera out every place we went to take pictures. Also, I did not have to stop people constantly to ask them to take our picture for us, etc. – Dustin did all of the picture taking for us, and the pictures are excellent and are professional quality! He did such great job with these, and they are great reminders of the wonderful time we had. We received about 70 pictures from the tour – I am so excited to make a photobook with them! Plus, Dustin was not only a GREAT tour guide but he is also so easygoing, fun and extremely knowledgable of Toronto, which made for the most enjoyable, all-around experience for us. We felt we made a new friend by the time the tour was complete 
Thank you SO much, Dustin, for all you did to make our tour so personable, FUN and awesome! And thank you also for all the wonderful pictures – they turned out SO great, we love them!!! We will DEFINITELY book again with you when we return to Toronto!!! We have already recommended you to our friends and will continue to do so as we talk about our trip. Thank you SO much for everything!!!
Sincerely, Dave and Jenny Dobbs (Michigan)
Reviewed On: January 24, 2013